De Masi s.r.l. works every day to "give life to energy efficiency" and transforms ideas, simple and innovative, rational and creative, into services that contribute to sustainable progress.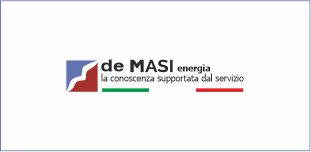 De MASI Energia is a service company capable of satisfying every customer need, from design, turnkey construction to maintenance of different types of renewable sources. Technical competence and operational continuity are its best guarantee of experience and professionalism while operational methods, combined with constant technical updating, give the customer the certainty of an efficient and qualified service. The staff of de MASI energia makes available the know-how, through highly qualified designers and technicians in various areas of competence.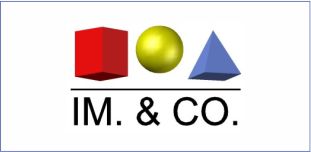 The company's purpose is the purchase of building land, the construction, enjoyment and management of civil dwellings, including economic and popular types, tourist-residential villages, hotels, nightclubs, restaurants, bars, beach establishments, swimming pools, sports fields in general, playgrounds and attractions parks, bowling alleys, entertainment halls or public establishments, other tourist activities, holiday homes or rest homes. The sale to third parties, the exploitation and direct use of building areas also with the construction of buildings and real estate in general, the total or partial sale of real estate assets realized, making subdivisions, signing agreements, aligning and managing assets on its own behalf or on behalf of third parties with the possibility of alienation.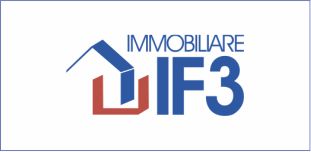 Construction, management and sale of civil dwellings, commercial premises, craft and industrial settlements. IM. & CO. s.a.s. is a company specialized in the design and construction of residential, commercial and craft parks.
De MASI s.r.l. is a certified Energy Service Company (ESCo) according to UNI CEI 11352:2014 that supports and assists companies and Public Administrations that adopt efficient technological solutions. Certification according to UNI CEI 11352 guarantees its customers the organizational capacity necessary to ensure an effective result in terms of energy efficiency improvement. It is able to provide assistance for the implementation of energy saving and the obtaining of TEE.
De MASI s.r.l. is a highly structured company according to a compartmental scheme in order to guarantee maximum operability in reduced times with very high standards.
Administration and Control Tender Office Purchasing Department Technical office
Logistics Production Quality check